[
Let's begin!
]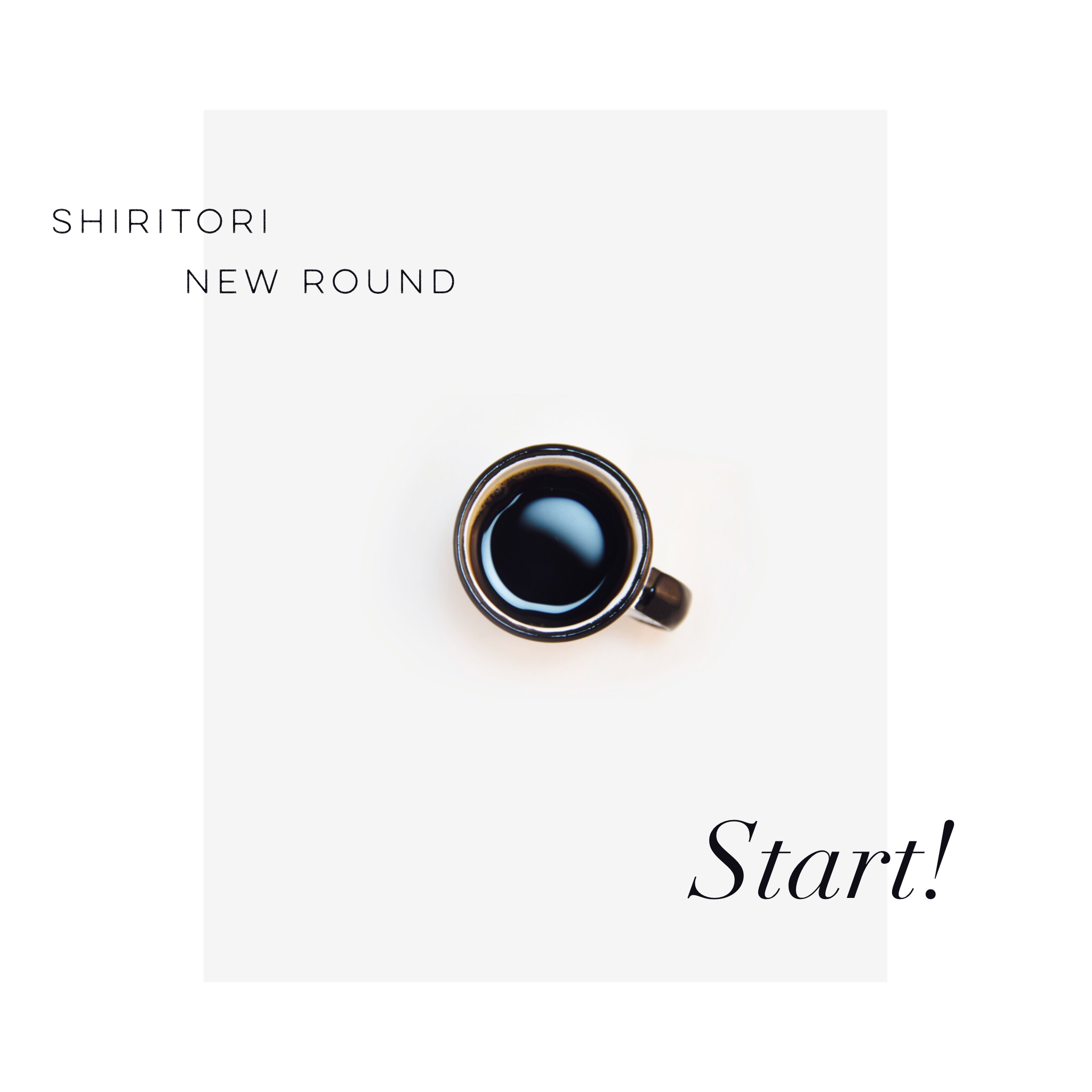 Note: If you're a new person who has stumbled across this post/community, please see the latest reshuffle/sign up post to sign up!

Welcome to everyone who's participating this round, and best wishes to those who are stepping out. This is the tl;dr version of my usually massive new line ups post; you can explore older posts in the tag for an idea of what those looked like.

If you're new, you can find the full rules here (always the most recent post, ignoring the pinned post). However, the short version of the rules on the comm profile is probably the most handy reference.

Of course, if you have any questions, you are always welcome to ask Mousi (twitter or email) or Ansa (twitter or email). You can also reach the mods in general by email here. I'll also remind everyone that we do have the shiritori/sonic shiritori collections on Ao3. More information about those can be found on the collection pages. We also have a Twitter account @writetomyheart that tweets all posts unless they're comm-locked. I do try to monitor this Twitter, but the above contact methods are best.

With last reshuffle, we tried something a little different with the new line ups, to try to to achieve a writing frequency that's better suited to each of us, and keep the teams flowing well. This is also why the team sizes really varied. This seems to have worked pretty well, so we've approached this sorting similarly. We've still tried to honour other preferences as much as possible. However, if you have any issues, please let us know.



Team 1
mousapelli ♔
kira_shadow
alchemicink
aleena_mokoia

Team 2
bluedreaming ♔
silverr
shinysylver
kurosaki_ami
clearlykero

Team 3
yrindor.dreamwidth.org ♔ (note: to use an lj-tag, this user name is ext_4265261)
thesecretdoor
dusk037
defiancebyfire
faded_lace

Team 4
slow team
bluedreaming ♔ (captain but not writing)
amaxingbaek
elindar
luciferxdamien
springmaid
damagea
luciferxdamien

Team Sonic
alchemicink
bluedreaming
dusk037
softboys
thesecretdoor



I'd also like to remind everyone that, while we do have a self-designated sonic team, anyone is allowed to jump in and play, as long as you pay attention to the three day expiry date for each sonic story. Let us know if you have any questions. In regards to the standard teams, the write or skip period is three days, except for the slow team which is five days.

I'll also add a quick reminder that we have specific fandom tags as well as general fandom tags. If there isn't a specific fandom tag, but you expect to write it frequently, please let us know and we'll be happy to make it. However, we prefer not to make a tag for every one-off fandom, since we do have the general fandom tags which work well. A general guideline is a new fandom tag at ~10 posts.

This comm continues to be exported (manually) to Dreamwidth, now at
writetomyheart. We now have a participant on the Dreamwidth platform, so the goal will be to keep them as synced as possible. Dreamwidth participants will post on Dreamwidth, and the captain will create a quick "header" post (in the style of team pilot, if you recall that system) on this community as part of the poking the next writer process. Currently, that will only apply to me, so I'll test out how that works. If you have a Dreamwidth account and have questions about claiming your posts, potentially moving over to that platform, or anything else related, let us know.

There are a few other housekeeping things to do (creating the new writer tags [edit: now done!] and updating the posting order on the sidebars [edit: now also done]) but I'll get those done in the next few days--sorry about the delay. Things have been a bit busy and I've been a little under the weather.

Captain
yrindor.dreamwidth.org, first of all, thanks! The spreadsheet of contact information has been updated, so please let us know if you have a Google ID I can share it to. If not, I'm happy to share the private link. At this point with LJ and poking, please assume that everyone needs to be poked unless they tell you otherwise. If you would find it helpful to set up a reminder trigger that notifies you via a contact method that you'd find helpful, I'd be happy to help.

For people on team 4, even though the above listing states that I'm not writing, I will start off the new round.

I think that's it, but if we've missed anything, please let us know. You're welcome to comment here with any questions, other comments, and/or problems, or contact us directly. As a reminder, please contact us if any of your contact information has changed.

And with that, team captains
mousapelli,
bluedreaming, and
yrindor.dreamwidth.org, you are welcome to start your groups off with the words of your choosing. If someone would like to start sonic off, that would be great too.